Algerian and Middle Eastern tastes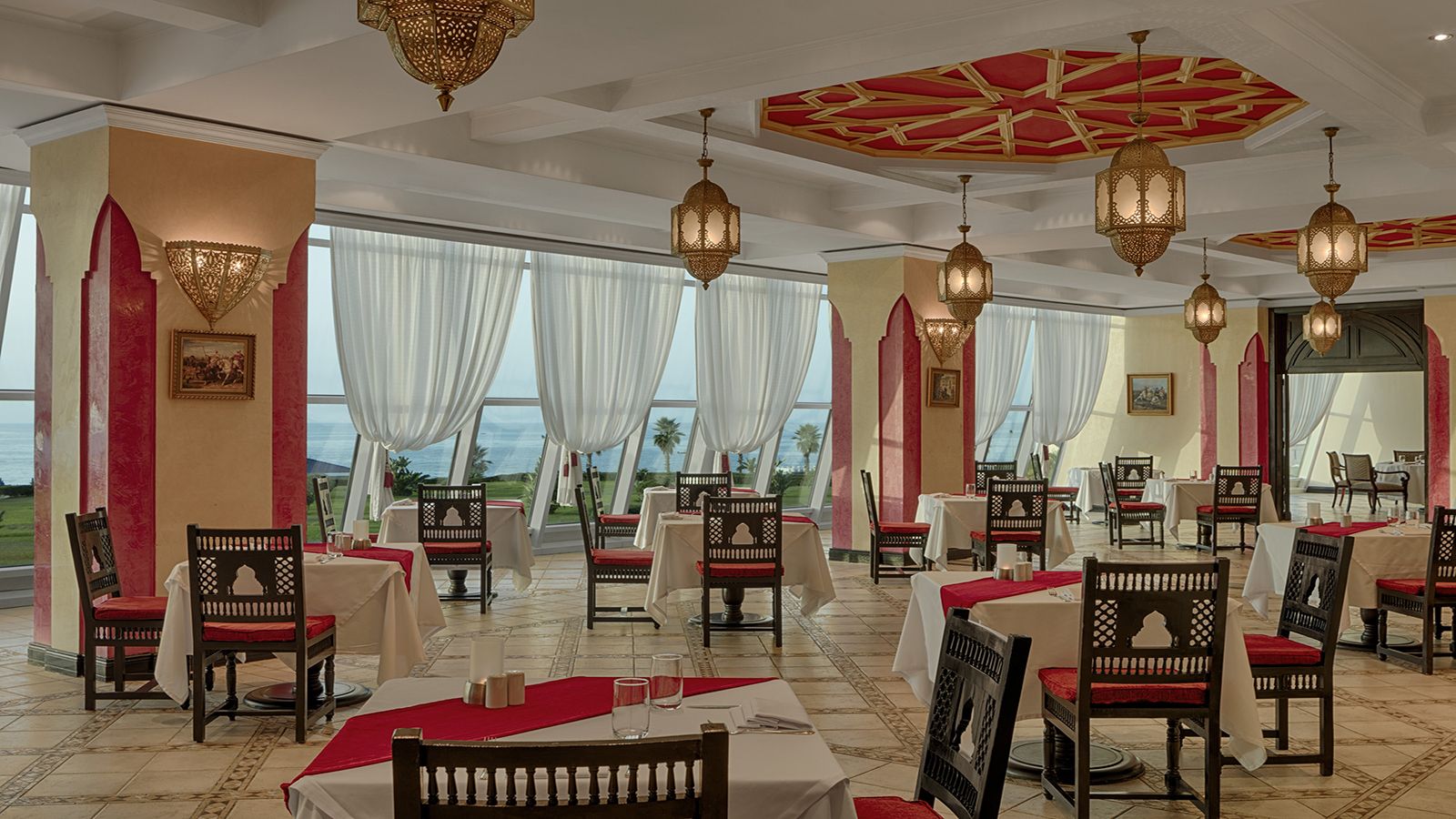 Enjoy an unforgettable dinner immersed in engaging Algerian and Middle Eastern tastes.
Named after the celebrated cavern paintings found in the south of Algeria, this renowned restaurant presents a variety of regional specialties served in a characteristic Algerian ambience defined by rich crimson and golden hues, floor-to-ceiling sea views, and Middle Eastern accents, including a flowing fountain, ornate screens, and glowing lanterns.
Le Tassili offers an extensive selection of Algerian specialties and signature dishes—from Lebanese Mezzeh, flavored tagines to the Chef special Couscous royal and Mechoui. Adding to the authentic atmosphere, a Chicha and Algerian music to amplify the nights.
For intimate gatherings or special occasions, celebrate in the private dining room featuring the same spectacular decor. Contact the reservation for additional details
Every Friday from 13.00 at the Tassili we will host la Qaada with authentic Algerian traditional buffet you welcome in a friendly atmosphere with live music from our "ladies quartet"
Cuisine: Middle Eastern
Atmosphere: Algerian Traditional
Serving Style: À La Carte
Dress Code: Casual Sophistication
Smoking Permitted: Yes
Parking: Complimentary self-parking is available in our underground garage.
Hours: Sunday to Friday 7:00 PM - 11:00 PM
Qaada on Friday: 13:00 PM – 17:00 PM
Phone: (213)(21) 377777 x78 321