Creative Buffets at the Sheraton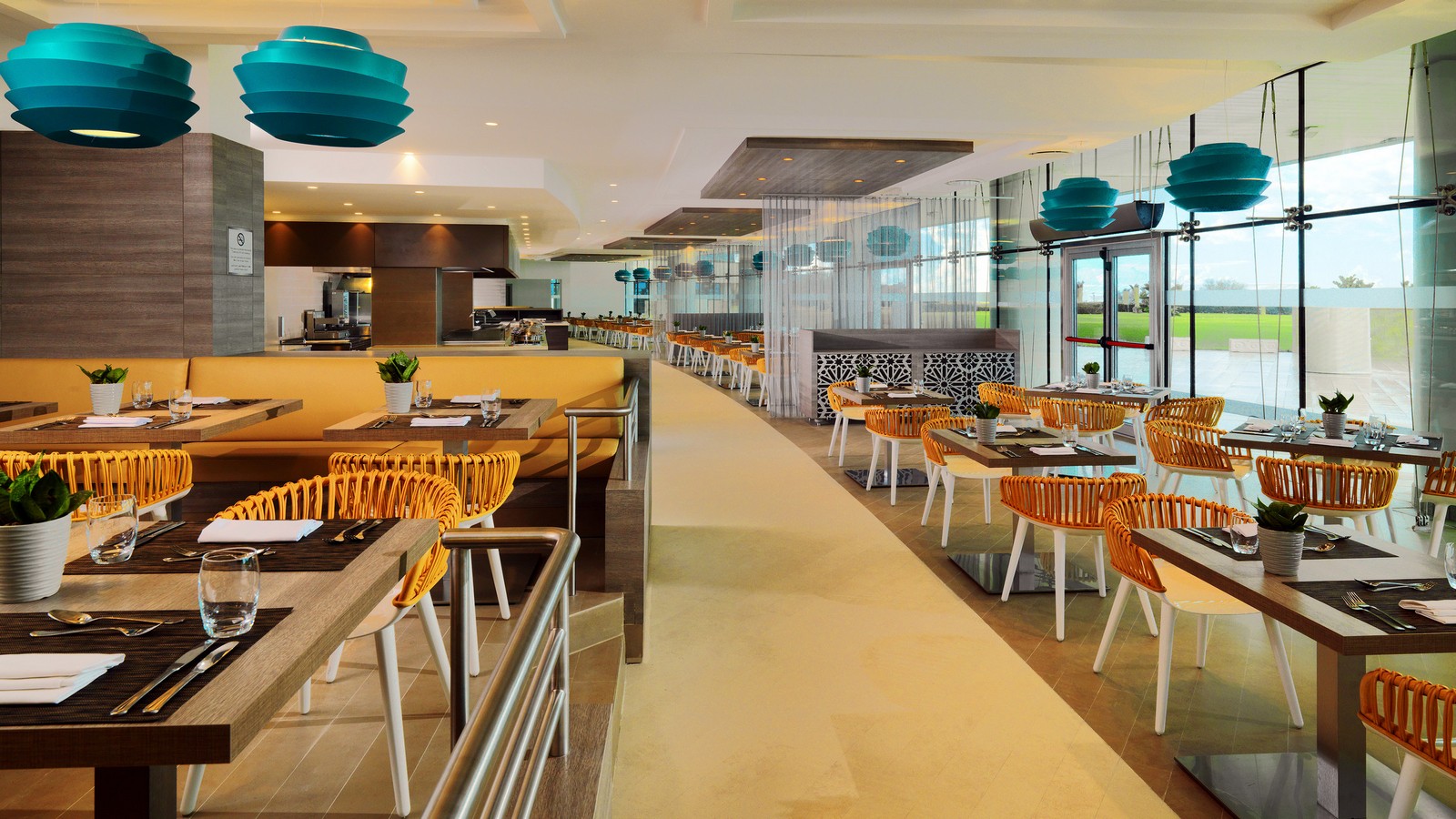 Stir up an engaging conversation over a cup of coffee at our newly renovated La Brasserie restaurant, where all-day dining combines international favorites with regional specialties in a warm, modern environment overlooking the Mediterranean Sea or the resort's private beach through a wall of windows.
Breakfast begins with a comprehensive international buffet featuring a live cooking station as well as local recipes. The lunch buffet evolves to include a live carving station while dinner debuts a live pasta station and an à la carte menu includes sandwiches, snacks, salads, and traditional dishes from around the world.
A children's menu is available for both lunch and dinner.
Cuisine: International
Atmosphere: Smart casual
Serving Style: À La Carte/Buffet
Dress Code: Casual
Smoking Permitted: No
Parking: Complimentary self-parking is available in our underground garage.
Hours: A la carte 6:00 AM - 00:00 PM
Buffet Breakfast: 6:00 AM-11:00AM
Buffet Lunch: 12:30PM-15:00PM
Buffet Dinner: 19:30PM-23:00PM
Phone: (213)(21) 377777 x78 321